Electric Cars – A 100 Years Old Technology Again Knocking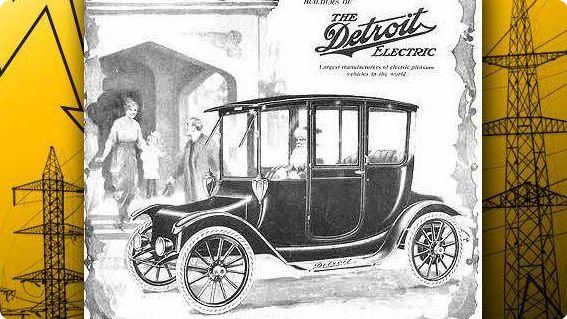 The Doors of The Vehicle Industry
Ministry of climate change has been instructed by Prime Minister of Pakistan for preparation of Policy for Electric Vehicles. This is the right time for Pakistan to enter in Electric Vehicle market. It will solve envoirmental problems and will help to reduce surging oil import bill. In view of the need and worldwide transformations accordingly a separate ministry is required for transportation. However in the meantime, the Ministry on Climate Change, can be given the task of Ministry of Transport, as well, as it has already taken the initiative of getting the EV Policy 2019. There are no two ways on thinking on the subject, as the Ministry of Transport is imminent, and additional charge can be given to Advisor to the Prime Minister on Climate Change, for speedy disposal.
This assignment of Climate Change Ministry, for electric vehicle policymaking is a big task. The barriers to enter into the market are immense (from car manufacturers, transporters, etc). No charging infrastructure, no revenue collection streams in place, ambiguous import duty polices, no design for self-assembly industry and high cost of vehicles are just some of the stumbling blocks are on the way. It may be noted that a comprehensive and integrated policy is required.
Surprisingly electric car / vehicles are not a new thing for the world.Electric cars are older than the today's normal internal combustion engine cars. Electric cars were introduced more than 100 years ago.In the early part of the century, innovators in Hungary, the Netherlands and the United States — began toying with the concept of a battery-powered vehicle and created some of the first small-scale electric cars, in the meanwhile Robert Anderson, a British inventor, developed the first crude electric carriage around this same time, it wasn't until the second half of the 19th century that French and English inventors built some of the first practical electric cars. In the U.S., the first successful electric car made its debut around 1890 thanks to William Morrison.
Over the next few years, electric vehicles from different automakers began popping up across the U.S. New York City even had a fleet of more than 60 electric taxis. By 1900, electric cars were at their heyday, accounting for around a third of all vehicles on the road. During the next 10 years, they continued to show strong sales.
Many innovators at the time took note of the electric vehicle's high demand, exploring ways to improve the technology. For example, Ferdinand Porsche, founder of the sports car company by the same name, developed an electric car called the P1 in 1898. Around the same time, he created the world's first hybrid electric car — a vehicle that is powered by electricity and a gas engine. Thomas Edison, one of the world's most prolific inventors, thought electric vehicles were the superior technology and worked to build a better electric vehicle battery. Even Henry Ford, who was friends with Edison, partnered with Edison to explore options for a low-cost electric car in 1914.
However, it was Henry Ford's mass-produced Model T that dealt a blow to the electric car. Introduced in 1908, the Model T made gasoline-powered cars widely available and affordable. By 1912, the gasoline car cost only $650, while an electric roadster sold for $1,750. That same year, Charles Kettering introduced the electric starter, eliminating the need for the hand crank and giving rise to more gasoline-powered vehicle sales.
By the 1920s, the U.S. had a better system of roads connecting cities, and Americans wanted to get out and explore. With the discovery of Texas crude oil, gas became cheap and readily available for rural Americans, and filling stations began popping up across the country. In comparison, very few Americans outside of cities had electricity at that time. In the end, electric vehicles all but disappeared by 1935.Over the next 30 years or so, electric vehicles entered a sort of dark ages with little advancement in the technology. Cheap, abundant gasoline and continued improvement in the internal combustion engine hampered demand for alternative fuel vehicles.
In early 1970s. Soaring oil prices and gasoline shortages — peaking with the 1973 Arab Oil Embargo — created a growing interest in lowering the U.S.'s dependence on foreign oil and finding homegrown sources of fuel. Congress took note and passed the Electric and Hybrid Vehicle Research, Development, and Demonstration Act of 1976, authorizing the Energy Department to support research and development in electric and hybrid vehicles.
Yet, the vehicles developed and produced in the 1970s still suffered from drawbacks compared to gasoline-powered cars. Electric vehicles during this time had limited performance — usually topping at speeds of 45 miles per hour — and their typical range was limited to 40 miles before needing to be recharged. So interest in electric vehicles had mostly died down.
After 20 years in 1990's new American federal and state regulations begin to change things. The passage of the 1990 Clean Air Act Amendment and the 1992 Energy Policy Act — plus new transportation emissions regulations issued by the California Air Resources Board — helped create a renewed interest in electric vehicles in the U.S.
During this time, automakers began modifying some of their popular vehicle models into electric vehicles. This meant that electric vehicles now achieved speeds and performance much closer to gasoline-powered vehicles, and many of them had a range of 60 miles.
The first turning point that helped reshape electric vehicles was the announcement in 2006 that a small Silicon Valley startup, Tesla Motors, would start producing a luxury electric sports car that could go more than 200 miles on a single charge. In 2010, Tesla received at $465 million loan from the Department of Energy's Loan Programs Office — a loan that Tesla repaid a full nine years early — to establish a manufacturing facility in California. In the short time since then, Tesla has won wide acclaim for its cars and has become the largest auto industry for Electric Vehicle production.
Surprisingly now "The biggest electric vehicle manufacturer in the world isn't Tesla, but the Chinese company BYD (or "Build Your Dreams"). The company began as a battery manufacturer — and that expertise led it to electric cars and trucks, which depend on battery cost and performance".
It is good to note that Prime Minister's Adviser on Commerce Abdul RazakDawoodrecently said the electric vehicle (EV) policy would be formulated in consultation with the stakeholders and it would be aligned with the current auto policy.
The policy would incorporate global and regional best practices, growth of the EVs and the environmental concerns would be addressed properly.
by Anwar Iqbal, published in Automark magazine printed edition of July-2019
Written by:
Muhammed Hanif Memon
Founder and Editor in Chief of Monthly Automark Magazine since 2006. Magazine published from Karachi Pakistan covers Automotive industry of Pakistan, car, motorcycle and tractor news. Magazine distributed in Karachi, Lahore, Hyderabad, Multan, Islamabad, Gujranwala, Faisalabad.